2015 Dallas Mineral Collecting Symposium
The Dallas Symposium brought several exciting new changes, including venue changes and updated social events. If you're interested in joining next year, click the "Sign Up Now" button to the right to get updates when registration opens.
---
FRIDAY, AUGUST 21
The Arkenstone hosted the welcome party on Friday evening for guests purchasing the full experience or the social package. This evening cocktail party is a great way to view fine minerals and chat with other excited collectors.
SATURDAY, AUGUST 22
Lectures were hosted at our new state-of-the-art lecture hall at the Eisemann Center. After, a new banquet and benefit auction raised over $20,000 in funds for the Mineralogical Record, Rocks & Gems, and the Tucson Gem and Mineral Show.
SUNDAY, AUGUST 23
Visit the Perot Museum in town, or stop back by The Arkenstone for coffee and bagels for a relaxing end to the weekend.
---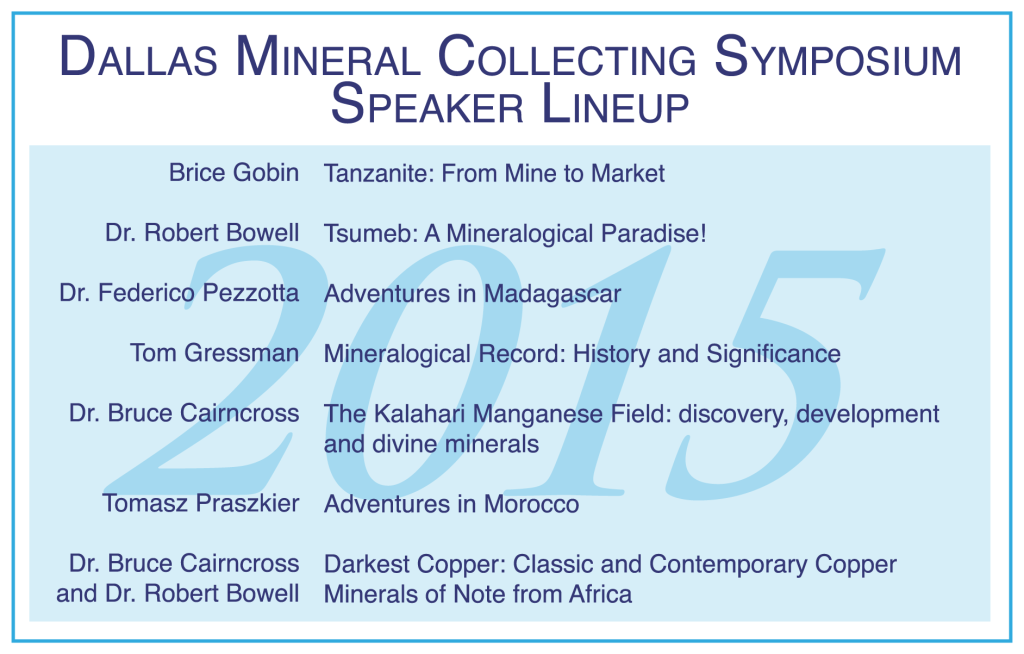 For more details including bios and lecture abstracts, visit the speakers' page.