Biography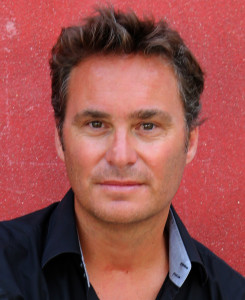 Brice Gobin comes from a family, that has been in the Gems and Minerals business for 4 decades. He is World known as the person that travels to the source of production in order to only acquire unique, exceptional and rare Gem & Mineral specimens. Brice is the link between the hand of the miner and his clientele. Brice Gobin's passion for gems, minerals and natural sciences began in the mid 70's, at a very early stage of his life. His late father, a renowned mineral dealer and collector took Brice to visit the National History Museum in Paris when he was 5 years old. That visit forever sealed his passion for Gems & Minerals.
---
Tanzanite: From Mine to Market
The Kili is a dormant volcanic mountain North of Tanzania. It is the highest Mountain in Africa and the highest ever free-standing mountain in the World at 5,895 metres (19,351 ft) above sea level. The ancients named it The Mountain of Greatness.
Today and since the first ascent to the highest summit named « Mawenzi », was made in July 1912, by 2 German climbers, about 20,000 people each year try to climb to the top. Only 1/3 succeed  due to the lack of oxygen.
Despite the fact that looking at Africa from above must surely be once in a lifetime experience, what is even more interesting to us, mineralogist, geologist and collectors is what is beneath that enormous volcanic rock. The unique geology of that area gave us a gift. A gift that is limited in the time and limited in quantity.
A gift that occured, if I may say, by chance in the foothills of that mountain: TANZANITE, Mount Kilimadjaro's legacy. From the mine to the market, Tanzanites, like any other gemstone needs a long way before it journeys ends on your fiancé's finger…