Biography
Bruce Cairncross is Professor of Geology at the University of Johannesburg. After completing an MSc at the University of Natal in 1979, he worked as a coal geologist for Rand Mines before embarking on a PhD at the University of the Witwatersrand. He then joined Rand Afrikaans University in 1989 (now the University of Johannesburg) and has been Head of the Geology Department since 2003. He enjoys photographing minerals and documenting mineral localities of South Africa and neighboring countries and publishes extensively on these topics. He has been collecting minerals for over 40 years and currently has 7,200 specimens in his collection, most from the southern African region. Bruce serves on the editorial board of The Mineralogical Record and Rocks & Minerals and was Chairman of the Geological Museum Association, Johannesburg Geological Museum for 12 years. In 2013, the mineral cairncrossite, discovered by Dr Ludi Von Bezing in the Kalahari manganese field, was named in his honor.
---
The Kalahari Manganese Field: Discovery, Development and Divine Minerals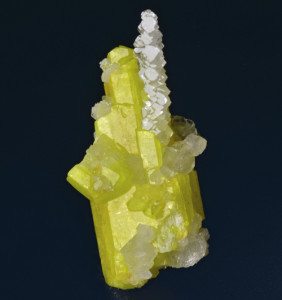 The Kalahari Manganese Field is located in the Northern Cape Province of South Africa. It hosts the world's largest land-based deposits of manganese and is South Africa's premier mineral specimen locality. The presentation will give an overview of the discovery, history and geology of the manganese field, and show how it has expanded from being initially exploited by only a few mining companies to now having major local and international interest in the region. Most of the talk will illustrate the "divine minerals" that have made the Kalahari manganese mines world-famous. Bruce has visited the mines and photographed Kalahari minerals for more than 20 years, so the talk will be lavishly illustrated with mineral specimen photos as well as underground and scenic photographs.