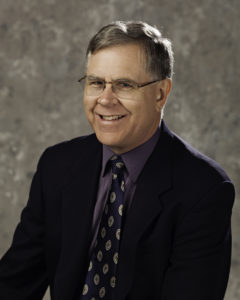 Dr. Jeffrey Edward Post, a native of Wisconsin, received Bachelor of Science degrees in geology and chemistry from the University of Wisconsin – Platteville, and his Ph.D. in chemistry, with a specialty in geochemistry, from Arizona State University. Prior to joining the Department of Mineral Sciences at the Smithsonian Institution in 1984, he was a Postdoctoral Research Fellow for three years in the Department of Geological Sciences at Harvard University. He is currently Chairman of the Department of Mineral Sciences, and since 1991 has served as Curator of the U.S. National Gem and Mineral Collection. Dr. Post served as the lead Curator for the Janet Annenberg Hooker Hall of Geology, Gems and Minerals that opened in 1997.
His areas of research interest include mineralogy, gemology, geochemistry, crystallography, and electron microscopy. He has published more than 90 scientific articles in these fields.
American Treasures in the Smithsonian
As part of the National Museum, a long time focus of the Smithsonian Institution Gem and Mineral Collection has been the acquisition of research and exhibition specimens from the United States. The talk will highlight iconic American mineral and gem "classics" in the Smithsonian collection, but also emphasize some of the less well-known or "newly trending" classics.