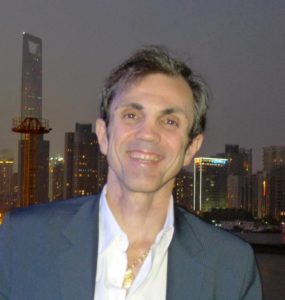 Federico Barlocher was born to be a gem-mineral collector and dealer! From the age of 12 his interest and subsequent passion pushed him to travel to the more remote areas of our planet (Myanmar, Pakistan Afghanistan, Vietnam, Tanzania etc…). His arrival in Myanmar 35 years ago increased his interest and passion for minerals specimens, where his enthusiasm and passion, not to mention a great deal of effort, permitted him to establish himself as a crystal dealer.
Mogok, the gem mecca known to every gem collector around the world, quickly became one of his favorite places. Federico spent most of his time in this fabled source and got to experience many special moments in such a unique environment. This familiarity with the source has attracted the attention of the media, amongst countless other organizations/people globally, who have requested information about this surprisingly still relatively undiscovered place that is in fact the most famous and important source for gems and in the last years also for crystals .
Federico's experiences and travels have established him as a gem and crystal dealer who mainly specializes in the finest and most exclusive untreated Mogok, Myanmar gems such as ruby, sapphire, spinel, peridot, and moonstone. He also deals in mineral specimens (gemstone crystals within/on matrix) from Myanmar, Pakistan, Afghanistan and East Asia, as well as the famous and rare natural melo melo pearls from Southeast Asia.
Gem Minerals of Burma
Explore trade secrets of top ruby crystals in matrix and fine gem rubies from the legendary mines of Mogok, Myanmar. A secret trip inside the most mysterious ruby mines in Mogok will reveal the true rarity of ruby crystals and gems.
Barlocher will share private movies and photos to understand better together the magic world of rubies, and why these rare treasures are so precious across the globe. He will share details and present some of his favorite rubies, "The King of Gems and Mienrals" from the town of Mogok, "The Legend."