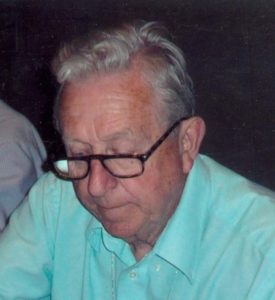 Inspired by the Yale Peabody Museum as a child, Bob Jones has become a true legend in the mineral community for his knowledge and experience in collecting. He is a retired school teacher who has been writing magazine articles since 1960. He has served as Senior Consulting Editor for Rock and Gem since the 1990s. He holds many awards including the Carnegie Mineralogical Award, and he has served on the Tucson Show committee for 40 years!
(He used to be known as Bob Jones but is now Evan Jones's Dad!)
Around the World in 80 Years
Few have as much to share about the history of the evolution of mineral collecting as Bob Jones. The Tucson Gem and Mineral Show started as a small club show in a school in school cafeteria with 8 dealer in April,1955. In 1961 the Smithsonian joined the Show as an exhibitor. In 1970 the British Museum of Natural History was the first international museum to exhibit. Today it is the anchor show for what has become the most important mineral event in the world. The reasons for this phenomenal growth will be discussed. The talk will also highlight some of the special exhibits while recognizing some of the personages who helped make the Tucson Show such a worldwide attraction.