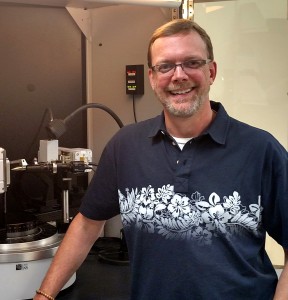 In 2016, Dr. John Rakovan participated as one of our speakers at the Dallas Mineral Collecting Symposium, and the topic of his talk is a regular question we receive.
How do crystals form with such geometric shapes? Why do some crystals get big, while others stay small? What controls the different crystal shapes that are formed naturally?
If you've ever thought about some of these questions, we hope you'll find Dr. Rakovan's talk to be informative.
The Dallas Symposium is lucky to have BlueCap Productions on hand each year to provide valuable videography services. If you love learning about fine minerals, check out their Video OnDemand options to view previous videos of the Dallas Symposium, the popular What's Hot in Tucson/Munich/Sainte Marie series, and several other popular mineral productions. Prefer hard copies? DVDs are for sale here.